Dear ASHRAE Member:
How can ASHRAE make a difference for the development of future women engineers and honor one of our finest?
My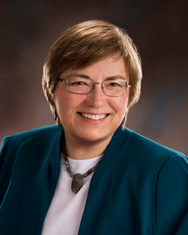 answer is the Lynn G. Bellenger Endowed Scholarship Campaign. This campaign began with gifts to the Presidential Member Lynn G. Bellenger Memorial Fund. From those gifts, a seed was planted. From that seed, an idea began to take shape of how to honor the outstanding life and service of this former ASHRAE president and to invest in ASHRAE's future. The result is the Lynn G. Bellenger Endowed Scholarship. An ASHRAE scholarship that will be available to assist with the education of our future female members at the undergraduate for students whose primary interests match the mission of ASHRAE: advancing heating, ventilation, air conditioning and refrigeration to serve humanity and promote a sustainable world through research, standards writing, publishing and continuing education.
Lynn was an inspiration to many, both inside and outside the field of engineering. She made a significant contribution to our industry and field through her initiatives on developing better buildings through modeling. She believed in a sustainable world and worked tirelessly to encourage others as they moved ASHRAE's frontier of knowledge and practice forward. As the first female president of ASHRAE, she set a new standard for those who follow in her footsteps. The Bellenger Endowed Scholarship will provide, in perpetuity, an opportunity to women pursuing degrees directly related to her belief in a sustainable world. The ASHRAE Scholarship Trustees will choose recipients of the scholarship.
I am writing to ask for your assistance. How can you assist us in the goal of creating the Bellenger Endowed Scholarship? First, please join me by investing in this fund. Second, encourage others to do the same until we reach of our goal of $100,000, which will make all the difference. The ASHRAE Board of Directors has provided a challenge match to what we raise up to $25,000 to endow the scholarship. What better way to honor Lynn's memory than to provide the means for others to achieve the same dream?
Please say "yes" to ASHRAE, say "yes" to the future of our industry, and join us in this effort to honor Lynn's commitment to ASHRAE. Remember: A gift to an endowed scholarship is a gift to invest in ASHRAE's future. Please complete the online giving form below.
http://www.ashrae.org/foundation-online-giving
Sincerely,
Maureen Grasso
Foundation Trustee