The ASHRAE Foundation supports a variety of ASHRAE initiatives. We provide funding for the ASHRAE Learning Institute that allows HVAC&R professionals to stay up to date with the latest developments in the field. We hold endowments that provide perpetual support for Research Promotion projects. Our most engaging program for many though are the scholarships that train the next generation of HVAC&R professionals.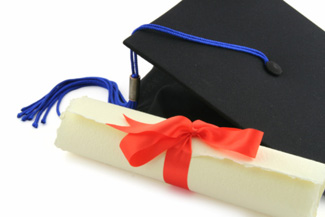 ASHRAE Foundation holds 28 different endowed scholarships. This provided $106,000 in scholarship money for the 2013-2014 academic year to underwrite the education of young engineers planning to join the HVAC & R profession.
Statistics and big numbers don't adequately tell the story of how ASHRAE scholarship support has changed the lives of these scholarship recipients. We'd like to share some of those stories with you.
Nathan Stoltzfus received the ASHRAE Memorial scholarship for the 2013-2014 academic year. He attends Ohio State University. Nathan first learned about ASHRAE in his first HVAC class. Since then he has become involved in his student chapter, the Columbus chapter and has even attended a Society national conference. Nathan appreciates not only the financial support for his education, but the encouragement to continue to excel in his engineering studies.
Tiffany Williams was the first recipient of the Lynn G. Bellenger scholarship that supports women studying engineering. She attends North Carolina A & T University. She appreciates the support the Bellenger scholarship provides to help her cover tuition and expenses. Tiffany is an officer of the ASHRAE student branch at her university and studying architectural engineering.
Travis Norris is the recipient of the Frank M. Coda scholarship. Travis is a non-traditional student, married with two children. He passed the Fundamentals of Engineering, Mechanical exam this year and will receive his Engineer in Training certification upon his graduation in December 2013. Travis appreciates the trust and support of ASHRAE in his engineering education. His note to the scholarship trustees said that, "thank you" for receiving the scholarship understated his gratitude for receiving his scholarship.
Have you considered how you might give back to your profession by helping the next generation of HVAC&R engineers? The ASHRAE Scholarship Program encourages and assists HVAC&R education through scholarships at the undergraduate and graduate levels. The mission of the ASHRAE Scholarship Program is to motivate students and prospective students worldwide to pursue an engineering or technology career in the HVAC&R field by offering scholarships to provide financial support for their education and training. These scholarships will encourage new members who embrace the ASHRAE mission.