An Anchor in a Sea of Change
2013 has been a roller coaster of economic and political uncertainty. One thing you can always count on is that ASHRAE will be there to help you advance the HVAC & R profession and your career. The ASHRAE Foundation supports ASHRAE by providing scholarships for tomorrow's engineers, training engineers already in the profession through the ASHRAE Learning Institute and by providing perpetual support of Research Promotion through RP endowments.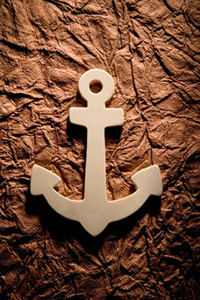 This newsletter has told the stories of lives that have been changed through scholarship support. You may have participated yourself in the ASHRAE Learning Institute. But did you know that to keep costs down, the Foundation underwrites many ALI programs?
While concerns persist about the future, one constant is the importance of ASHRAE in the lives of its members. As 2013 draws to a close we encourage you to consider supporting ASHRAE Foundation or other charitable organizations that are dear to you.
How Much Should you give this Year?
Most people will tell you they give because they were asked and they endorse the missions of the charities they support. Don't forget that charitable giving can make tax sense as well. Now is a good time to get a handle on your tax liability for 2013. Income rates for high income individuals have gone up and the 3.8% Medicare surtax will impact many of these same folks. By the time your tax return for 2013 is prepared it will be too late to make charitable gifts that will offset your 2013 income tax situation. Consider your situation and talk to your tax advisor while you still have time to make a gift in 2013.
Beat the Clock at Year-end
It's natural to procrastinate but don't get caught short at the end of the year. Gifts of cash made by check are considered complete on the date they are mailed and are deductible in the year of the mailing. Electronic gifts of securities are generally complete when they are deposited to ASHRAE Foundation's account, not when you request that your broker initiate the transfer. Don't put off making your gift until it is too late.
Conclusion
We hope that you have found these suggestions useful.