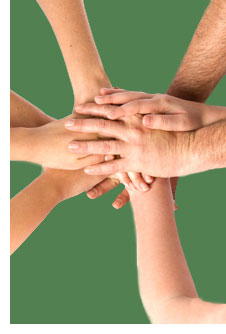 Support ASHRAE and benefit your children Concern about providing support for loved ones is one of the most common objections to charitable gifts. What if you could make a significant gift to support charity and your children? Oh, and would you like to reduce your tax burden on assets passing to heirs as well? It may sound too good to be true but a special charitable vehicle called a lead trust makes such a gift possible.
For example, let's suppose David would like eventually to provide for his children while also making a generous gift to ASHRAE Foundation. David funds a charitable lead trust with assets worth $1 million and stipulates that ASHRAE Foundation is to be paid 6% of this initial value ($60,000) at the end of each year for 15 years. After 15 years, the trust will distribute the assets remaining in the trust to his three children.
The secret to the lead trust is that by making payments first to ASHRAE and then distributing principal to heirs, the lead trust can generate significant discounts against gift and estate taxes that might otherwise be due.
If David funds a lead trust in May 2012, he receives a gift tax charitable deduction of approximately $800,000. This means that only about $200,000 is potentially subject to gift tax. (If David's gift tax exemption of $5.12 million is intact, no net tax would be due.) Had he given the assets outright to his children, the entire $1 million might have been taxable. Assuming that the assets grow 6% a year over the 15-year period, David's children receive approximately $1 million from the trust when it ends. At that point, neither David nor his estate would owe any taxes distributed to his children.