THE RP CAMPAIGN AND THE ASHRAE FOUNDATION
ASHRAE is held in high regard by HVAC&R engineers in part because of a track record of cutting edge and timely technological research and innovation. The mission of ASHRAE's RP Campaign is to fund, among a number of initiatives, technical research that will advance the HVAC&R profession. ASHRAE conducts timely research to remain the foremost, authoritative and responsive international source of technical and educational information, Standards and Guidelines on the interaction between people and the indoor and outdoor environment through the operation of HVAC&R systems in buildings and other applications.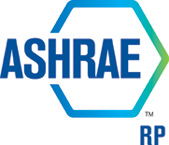 ASHRAE developed a long range strategic plan that described 11 broad goals worthy of ASHRAE sponsored research. The annual RP Campaign and distributions from Research endowments held at the ASHRAE Foundation are used to underwrite research in furtherance of these 11 goals.
ASHRAE's Research Administration Committee receives proposals from researchers on topics determined to be of particular need and interest to ASHRAE's members. For example, as of March 2014 there are five projects out for bids from interested investigators. One of the proposals is for research on low energy LED lighting heat gain distribution in buildings. The projected budget for this project is $150,000. Funds raised by the RP Campaign help support these kinds of projects that are so important to maintain leadership in HVAC&R standards and technology.
How the Foundation Helps Research Promotion
Each year the ASHRAE Foundation provides support to underwrite the efforts of RP to support the important research being conducted by ASHRAE. The ASHRAE RP endowments are unique. The annual RP campaign is an important source of revenue for RP. The RP endowments provide perpetual support for the RP effort that will benefit generations of HVAC&R professionals.
The annual distribution from the Foundation to RP doesn't cover all of the costs of RP research support. RP must still operate its annual campaign to cover the costs of ASHRAE's sponsored research.
How can you help? A gift to the Foundation to make an addition to an existing RP endowment or creating your own RP endowment fund helps underwrite the costs of research to advance the HVAC&R profession. Plus, your gift is added to those of others to build an endowment that will sustain HVAC&R education well into the future.
If you would like to join the Foundation in educating today's engineers to meet the challenges of modern engineering, consider a gift to the ASHRAE Foundation to support Research Promotion.