Doing Well By Doing Good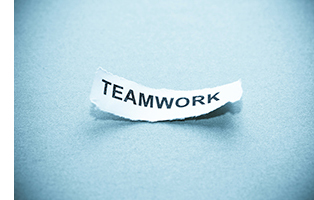 ASHRAE and the ASHRAE Foundation are successful because of the support of our members and donors. If you have contributed to the Society or the Foundation, we sincerely thank you for your financial support. Both the HVAC&R profession and ASHRAE have benefitted from your efforts.
What you may not have considered is that there are benefits that ASHRAE Foundation can provide to you as well. Let's explore how the Foundation can help you meet your financial, estate planning and philanthropic goals.
Financial Planning Goals
You may own appreciated assets that will trigger long-term capital gain upon their sale. You may hesitate to sell those assets to lock in your gains because of the tax bill associated with the sale. Outright gifts of appreciated property avoid 100% of the capital appreciation on the donated asset. You avoid the capital gain on the donated asset plus enjoy an income tax charitable deduction that can significantly reduce your income tax bill.
Interest rates bond and dividend yields are at historic lows. A charitable gift annuity with the ASHRAE Foundation can offer an attractive payment to you and your spouse. For example, if you are 75 years old and funded a gift annuity with $10,000 you would receive a 5.8% payment or $580 a year for life. If funded with cash, nearly 80% of that payment would be tax-free. A gift annuity is an attractive alternative in an uncertain economy.
Estate Planning Goals
You have worked a lifetime to accumulate your assets. You want to be sure your wishes are carried out when you are gone. The first step in making sure your assets are distributed as you would like is to have a comprehensive set of estate planning documents in place. These documents will typically include a will, perhaps a living trust, a health care power of attorney and a living will.
You also want to insure that your assets are distributed to the people and causes that are important to you. A charitable bequest to the ASHRAE Foundation allows you to give back to the profession that has been responsible for your material success. A charitable bequest can also help you reduce estate taxes and probate fees so that your assets benefit institutions important to you rather than being paid to the government.
Philanthropic Goals
It's fair to say that most of us feel we have succeeded primarily because of our own hard work, ingenuity and creativity. If we are honest though, there have been others along the way that have also lent us a hand. It may have been a parent, a professor, a scholarship or a mentoring colleague or all of these resources helped us succeed. Institutions and programs that used to support the profession and young engineers are relying increasingly on private support from folks like you. The ASHRAE Foundation's programs gives you a chance to lend a helping hand to improve our profession and train the next generation of HVAC&R engineers.
Conclusion
We hope that this brief overview has given you some ideas of the unique benefits offered by the ASHRAE Foundation. There are many other ways that charitable giving can help you solve financial, estate planning and philanthropic planning problems that we have not covered. In short, it is possible for you to do well in every sense and still be able to do good for the betterment of others.