Why is it important to support ASHRAE Foundation?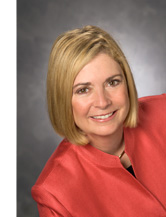 ASHRAE Foundation is our most important investment that enables us to be prepared for what ever the future brings.  How so? It is a lasting entity that ensures that HVAC&R professionals can and will be able to address tomorrow's challenges.  While we think we can "see into the future", we really do not know what complex issues our industry and profession will face.  This foundation is so important because it provides the type of financial support we need so those who come after us will have the means to advance our society. Every dollar given to the ASHRAE Foundation is a gift in perpetuity. Every dollar makes a difference! The foundation keeps the principal intact and invests it to grow and allocations are made from the interest that is earned. That is why I like giving to the Foundation. My gift is lasting. No matter how small or how large, each gift is lasting and is investing in the future.

How important are Endowed Scholarships?
Endowed scholarships are an important investment in the next generation of young engineering students. Students today are in great need of financial support to continue their education. I see the need every day. Endowed Scholarships can and do make the difference whether or not a bright young engineering student can finish his or her degree and move on into our society. When we have endowed scholarships, we are investing in human capital that will pay off great dividends.
As "Dean of  a Graduate School" do you see opportunities where ASHRAE Foundation could help if it were better funded?
Yes. I see that we could assist engineering graduate students with competitive funding for their research projects. Assisting more undergraduates in their effort to complete their degree is critically needed. Creating more opportunities for HVAC&R career development and mentoring for our young engineers as well as for engineers in mid career is important to the health of our society. In addition, there are long-term research projects that need long-term and on-going financial resources that our current research funding does not address.
Do you see unmet needs for Research, Education, and Grants?
I see an unmet need for grants (grant-in aid) for graduate students both at the masters and doctoral level. This is one way to bring the best and brightest into our Society. By funding these students you are not only assisting them to attain their degree, but you also are bringing them to Society meetings to share their scholarship – the results of their research project. It has a positive unintended consequence. The scholarship or grant-in-aid remains apart of the individual's resume throughout their career, thus they carry the ASHRAE name on.  It also brings them into our membership. That is how I started in ASHRAE – through an ASHRAE competitive grant-in-aid program.

Tell me about how your own career has benefited from charitable support whether from Society, the Foundation or other organizations?
As I mentioned, I was one of the early grant-in-aid recipients from ASHRAE. I had no clue what ASHRAE was or did. My major professor told me about the program so I applied. Without that financial assistance, it was unclear how I was going to fund the work. My research was presented at a Society meeting and I began to learn more about ASHRAE and became a member.  I credit ASHRAE with influencing my career trajectory in a very positive way.
Along the way I was a recipient of an endowed scholarship from a university. This financial support made a tremendous difference in my ability to focus on my coursework rather than having to pick up a second job. While the amount was not large, it did have a large impact.
That is why gifts to the Foundation are so vital. That is why I do what I do in my current position – I know the importance and lasting impact an endowment can make for an organization and the members it serves. 
Click here for more about ASHRAE Foundation and how to give back or contact Margaret Smith at ASHRAE Foundation via email at MSmith@ashrae.org or by calling 678-539-1201.