Are Your Affairs in Order?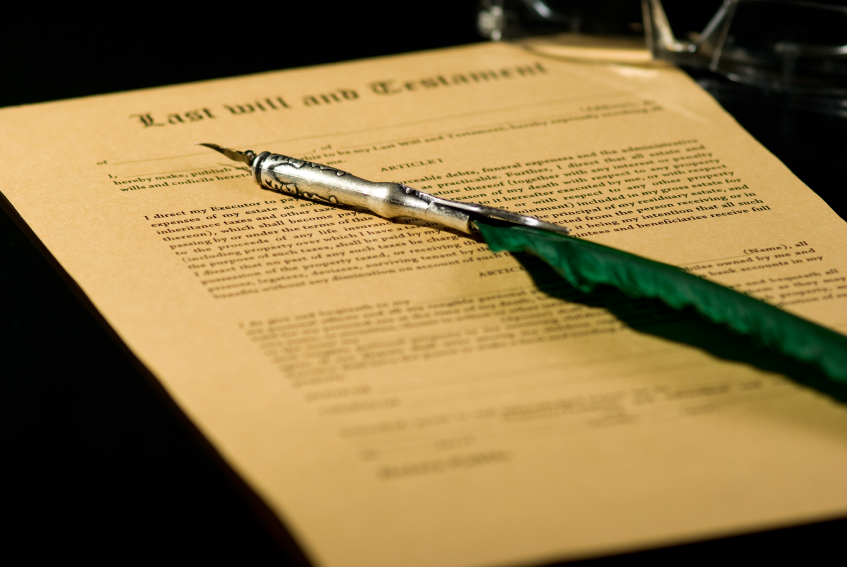 The majority of ASHRAE's members are mechanical or architectural engineers. Some members may have focused their education in other areas of engineering, but the vast majority of ASHRAE members have strong technical and engineering skills.
Regardless of the specific area of study, engineers share certain personality traits. No, we're not going to say you are all nerds, a label many engineers wear proudly. The traits common to engineers include intellectual curiosity, creative thinking to solve complex problems and attention to detail. Engineers can follow complex procedures to design innovative solutions.
Facing Difficult Issues
But all people, even engineers, tend to put off things that are difficult to confront. That's why a majority of Americans don't have a will. Creating a plan for the orderly disposition of our assets forces the will maker to confront difficult emotional and financial issues.
Getting Your Affairs in Order
So why bother if it is so unpleasant? The process of estate planning is more than just making a will. What happens if you become disabled and can't make decisions on your own? A living will can help your family decide how to handle your medical treatment. Who is going to manage your affairs once you are gone? A durable power of attorney allows you to select someone you trust to administer your estate after your death. Not to mention that your estate plan will decide who will care for your minor children, how your assets will be divided and your heirs will be provided for.

Caring for Loved Ones and Beloved Institutions
In short, if like any good engineer, you are thoughtful, pay attention to detail, and are adept at solving problems, you'll create an estate plan to plan for your disability or death. The estate planning process is a good time to take stock of the people and institutions that have been important in your life.

For most people, family comes first when it comes to estate planning. That's understandable and makes perfect sense. But thinking about the arc of your life, what institutions have been instrumental to your success and happiness? For many of you, one of those institutions is ASHRAE.

Gifts to the ASHRAE Foundation support scholarships, awards, research and a multitude or projects that would not be possible without the support of its members. The remodeling of ASHRAE headquarters in 2008 was paid for by gifts large and small from ASHRAE members. But it is the gift from the estate that for most people will be the largest charitable contribution a person will ever make. After satisfying ones obligations and insuring the security of loved ones, even those of modest means can make a significant gift to help ASHRAE achieve its legacy of leadership in the HVAC&R industry.

Gifts to the ASHRAE Foundation are endowed. That means that your legacy will support ASHRAE's mission in perpetuity. These endowed funds insure that ASHRAE will continue to have sufficient resources to sustain and expand the Society's important work for years to come.
Next Steps

If you don't have an estate plan in place, ask friends or family for referrals to estate planning attorneys with whom they have worked. Most county bar associations have referral programs to get you in touch with an estate planning professional. Here is sample language to include ASHRAE Foundation in your long term plans.

If you have an estate plan in place, have your remembered ASHRAE in your plans? If it has been some time since your plans were reviewed, consider having your documents updated. If you want to help ASHRAE Foundation advance the art and science of HVAC&R, here is sample bequest language to provide to your planner.