Dear Friends of ASHRAE:
As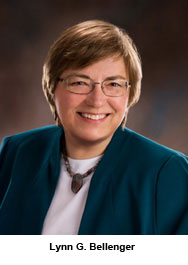 you may already know, in 2012 the ASHRAE Foundation established the Lynn G. Bellenger Scholarship Fund to benefit women studying engineering. I am proud to announce the first recipient of the Bellenger Scholarship, Tiffany Williams. Williams is a senior architectural engineering student at North Carolina Agricultural and Technical State University in Greensboro, North Carolina. Thanks to the generosity of ASHRAE's members Tiffany Williams was presented with the scholarship at a meeting of ASHRAE's North Piedmont Chapter in February. Because of ASHRAE's generous members, the Foundation has been able to raise $167,421 to date to fund the Bellenger scholarship. We are extraordinarily grateful to those of you who have already contributed to the Fund.
If we are able to raise an additional $32,579 for a total of $200,000, we will be able to fund two $5,000 scholarships to train women engineers. We have far exceeded our original goal of $100,000 to fund one scholarship.
The Bellenger Scholarship is awarded in memory and honor of Lynn Bellenger, ASHRAE's first female president. The scholarship promotes the education of female engineering students whose primary interests are in the HVAC&R profession. On behalf of Tiffany Williams, the first Bellenger recipient, and the ASHRAE Foundation we want to thank those who have already made a gift to the Bellenger Scholarship. If you haven't had the opportunity to invest in the Bellenger fund, won't you please consider a gift to benefit this important scholarship? Please consider a gift to our campaign and at the same time, you will honor Lynn's memory.
You may visit the Foundation's online giving page at https://www.ashrae.org/LBellenger or use the enclosed reply card.
Sincerely,

Maureen Grasso
Foundation Trustee