Dear ASHRAE Member:
I have terrific news to share regarding ASHRAE Foundation's campaign for the Lynn G. Bellenger Scholarship Fund. ASHRAE's members have far exceeded our expectations! Thanks to the generosity of members like you, we have been able to raise $135,939 to date. We are extraordinarily grateful to those of you who have already contributed to the Fund.
The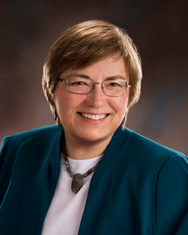 scholarship is a testament to the outstanding life and service of Lynn Bellenger, ASHRAE's first female president. The ASHRAE Foundation will begin awarding scholarships in the 2014/2015 academic year to assist with the education of female engineering students whose primary interests match the mission of ASHRAE: To advance the arts and sciences of heating, ventilating, air conditioning and refrigerating to serve humanity and promote a sustainable world.
On behalf of the ASHRAE Foundation we are delighted with the outpouring of support for this scholarship. We originally hoped to raise $100,000 for one annual scholarship of $5,000. With the generous support of members like you, we are very close to being able to fund the scholarship at $200,000 and award two $5,000 scholarships each year. Please note that these are endowed funds and permanently restricted for the purpose of the Lynn G. Bellenger Scholarship Fund.
If you have already made a gift to the Bellenger Scholarship, thank you so much. We are so very close to meeting our goal that we wanted to make sure everyone knew about our success.
If you haven't had the opportunity to invest in the Bellenger fund, your gift can help take us over the top and reach our goal of $200,000, which will make all the difference. The end of the year is the time, when most people review their charitable contributions. The Bellenger Scholarship is a wonderful way to show your support for the profession that meant so much to Lynn and at the same time, you will honor Lynn's memory. Please complete the online giving form below.
http://www.ashrae.org/foundation-online-giving
Sincerely,
Maureen Grasso
Foundation Trustee